Villa Sassovivo is exquisitely furnished. It's in the center of a panoramic garden with many olive trees. It has two floors for a total area of ​​200 square meters.
On the first floor there are four bedrooms (each with private bathroom), a central sitting room with an ancient stone fireplace.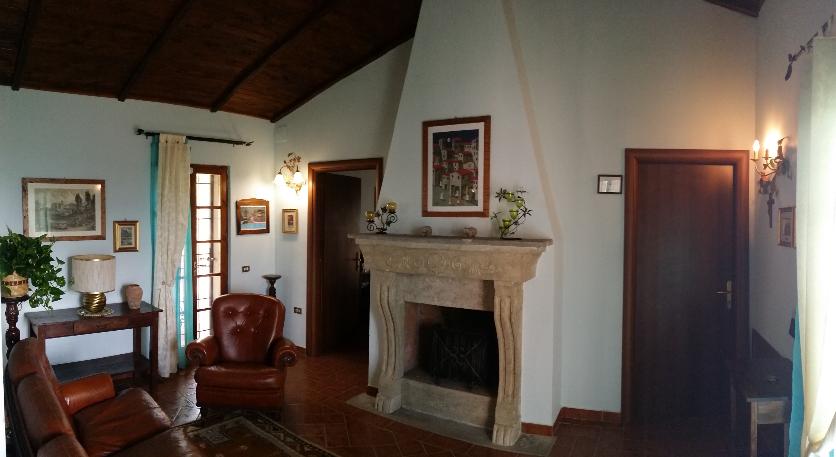 The ceilings of the all rooms are in wood and floors in bricks . The rooms have a panoramic view on the valley (from the Abbey of Sassovivo until Assisi).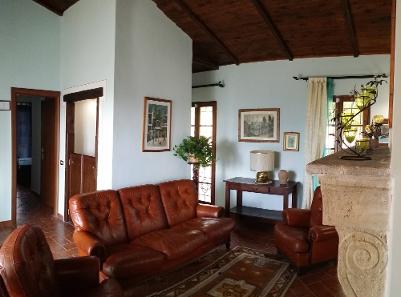 The rooms on the first floor are four, all with panoramic view. They have double bedand private bath-room. The decor is simple and elegant. Each has internal and external access. Villa Sassovivo has 5 bathrooms, all with box shower, with towels, hair drier and toiletries.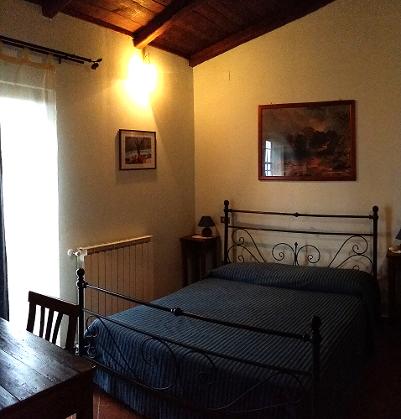 On the ground floor there is the rustic living room, characterized by a central fire place in stone and an arch in bricks that separates the room from the kitchen. The dining room has a big rustic table with 10 seats, ancient furnitures , sofa. From here you can access to the billiard room, that is located in a central position. It has an original floor in old bricks and a particular wooden staircase for accessing the upper floor. On the ground floor there is the fifth bed-room, another bath-room and a reading-room with characteristic fireplace in local bricks.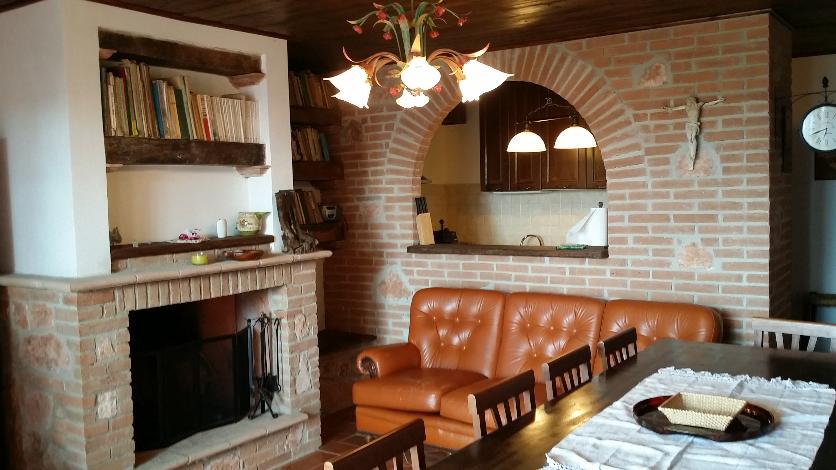 The kitchen is complete with all accessories: oven, fridge, freezer, microwave, coffee machine, dishwasher, dishes, glasses, cutlery, pots, pans and table settings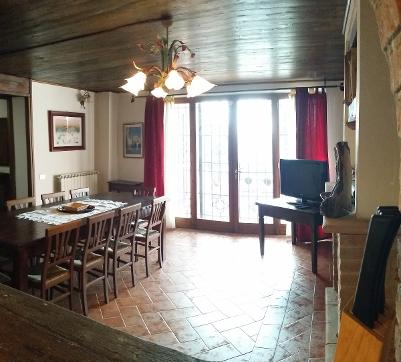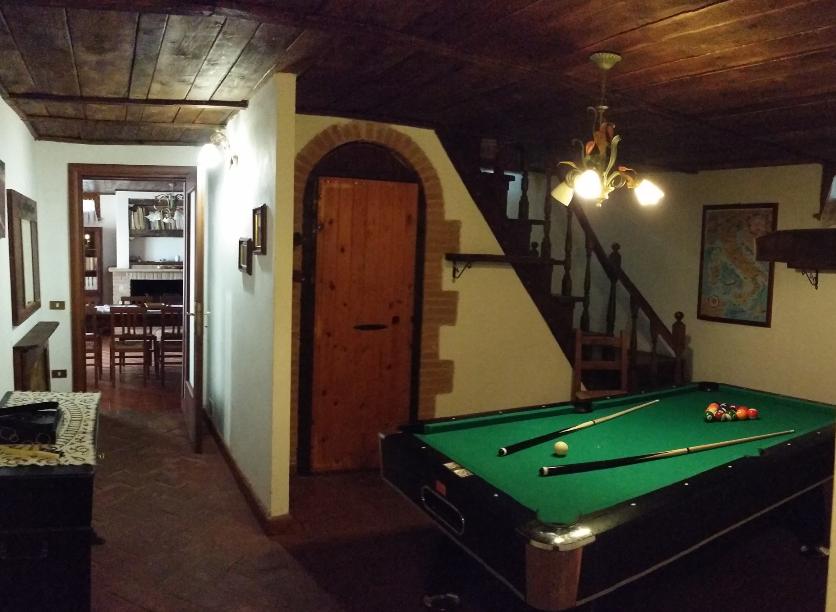 Villa Sassovivo is ideal for relaxation and entertainment. There are many areas in which a family or a group of friends can get together and have a great holiday.